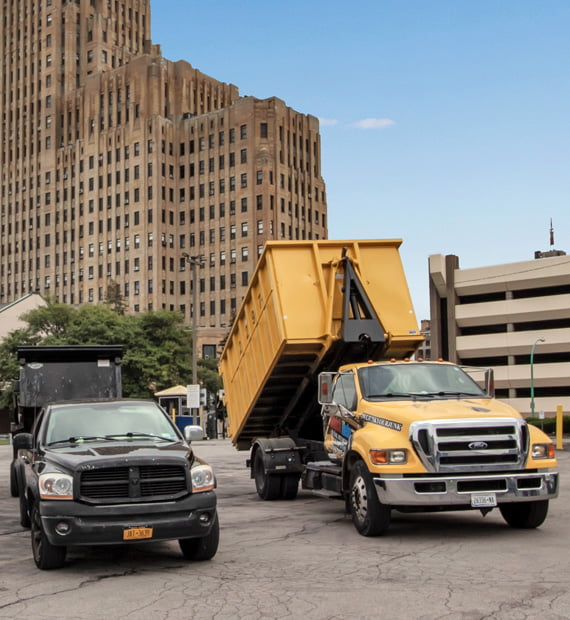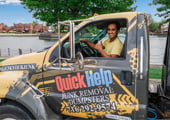 Quick Help Junk Removal offers a variety of junk removal and hauling services. We work all over the Western New York, Tonawanda area providing the best trash/garbage removal services for local residents and businesses. Quick Help Junk Removal is a trash removal service founded by two young men who had a vision to provide easy and affordable junk removal services for residents and businesses of Tonawanda. We are now privileged to offer our services all over the Western New York area. We strive to dispose of junk in the most eco-friendly ways trying to keep our mother earth clean.
We specialize in all types of junk hauling services. We are happy to offer you our services in household trash pickup, debris removal, property cleanouts, and bulk trash pickup for affordable prices. At Quick Help Junk Removal We give value to your money and we will make every penny you spend worth it. Contact us for a quick and efficient solution for any kind of junk that you have.
Step 01
Waste Assessing
Step 02
Start Recycling
Step 03
Better Together
Step 04
Keep it Up Recycling
About Recycle
Recycling Is A Simple Act With Complex Benefit
we have rallied over 90 member companies, project partners, supporters & allies who are 100% committed to ending plastic waste in the environment with us. Bringing together network of resources & expertise

we are driving & delivering transformational change: to end plastic waste in the environment and protect the our planet.
Our Testimonial
What our Clients say
99.9% Customer Satisfaction based on 350+ Reviews and 10+ Objective Resource
"Making the appointment was easy and quick. I was texted and called in advance, and the truck showed up exactly on time. Alex and Dave came to our storage unit and hauled away all of the furniture, boxes, and other junk we decided to get rid of. Then they came to my home and took two old tvs and an old wine fridge."
"From the beginning and right through the end Quick Help was a pleasure to work with. Easy to schedule my move without 100 different questions, and the employees were very polite and did a great job with my attic. Would definitely use them again. And the price was right."
"Fantastic service! I called to schedule a quote and the call rep was fantastic and easy to work with. When the gentlemen came out to do the quote, they offered to remove my items that day for a very reasonable price. They were extremely polite and prompt and very easy to work with and I would recommend them to anyone looking for junk removal services! Super friendly!"
Blog & News
Read Our Latest News