In today's digital age, electronic waste, or e-waste, has become a significant concern. With the constant advancement of technology, we find ourselves upgrading our devices more frequently, leading to a rapid accumulation of old and obsolete electronics. However, proper disposal of e-waste is crucial due to the hazardous materials it contains. This is where dumpster rental services play a vital role in safely managing electronic waste. In this article, we will explore the importance of e-waste disposal and how dumpster rental services, like Quick Help Junk Removal, can help.
Introduction to E-Waste and its Environmental Impact
Electronic waste refers to discarded electronic devices, such as old computers, laptops, smartphones, televisions, and other household appliances. These devices contain harmful substances like lead, mercury, cadmium, and flame retardants that can pose serious health and environmental risks if not disposed of correctly. The improper disposal of e-waste contributes to soil and water pollution, releases toxic chemicals into the air, and exacerbates global electronic waste issues.
The Need for Proper E-Waste Disposal
To address the growing concern of e-waste, it is crucial to ensure proper disposal methods. Many countries and local municipalities have implemented regulations and guidelines to govern the recycling and disposal of e-waste. By following these regulations, we can minimize the negative impact on our environment and human health.
Dumpster Rental Services for E-Waste Disposal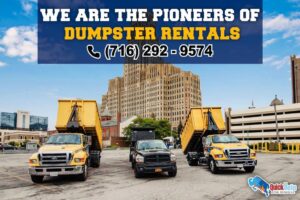 Dumpster rental services provide a convenient and efficient solution for managing e-waste. These services offer a range of dumpster sizes suitable for different disposal needs. Quick Help Junk Removal, a reputable junk removal and dumpster rental company, provides various dumpster sizes, including 17 cubic yards, 20 cubic yards, 26 cubic yards, and 30 cubic yards.
Benefits of Dumpster Rental for E-Waste Disposal
Renting a dumpster for e-waste disposal offers several advantages. Firstly, it ensures proper containment and transportation of e-waste to certified recycling facilities. Dumpster rental companies have the expertise and resources to handle hazardous materials safely. Secondly, it saves time and effort, as the company takes care of the entire disposal process, from delivery to pick-up. Lastly, it provides peace of mind, knowing that your e-waste is being disposed of responsibly and in compliance with local regulations.
Choosing the Right Dumpster Size
When renting a dumpster for e-waste disposal, it is important to select the appropriate size. Quick Help Junk Removal offers a variety of sizes to accommodate different needs. For smaller e-waste disposal projects, such as a few laptops or smartphones, a 17 or 20 cubic yard dumpster may suffice. Larger projects, such as clearing out an office space or disposing of old televisions, might require a 26 or 30 cubic yard dumpster.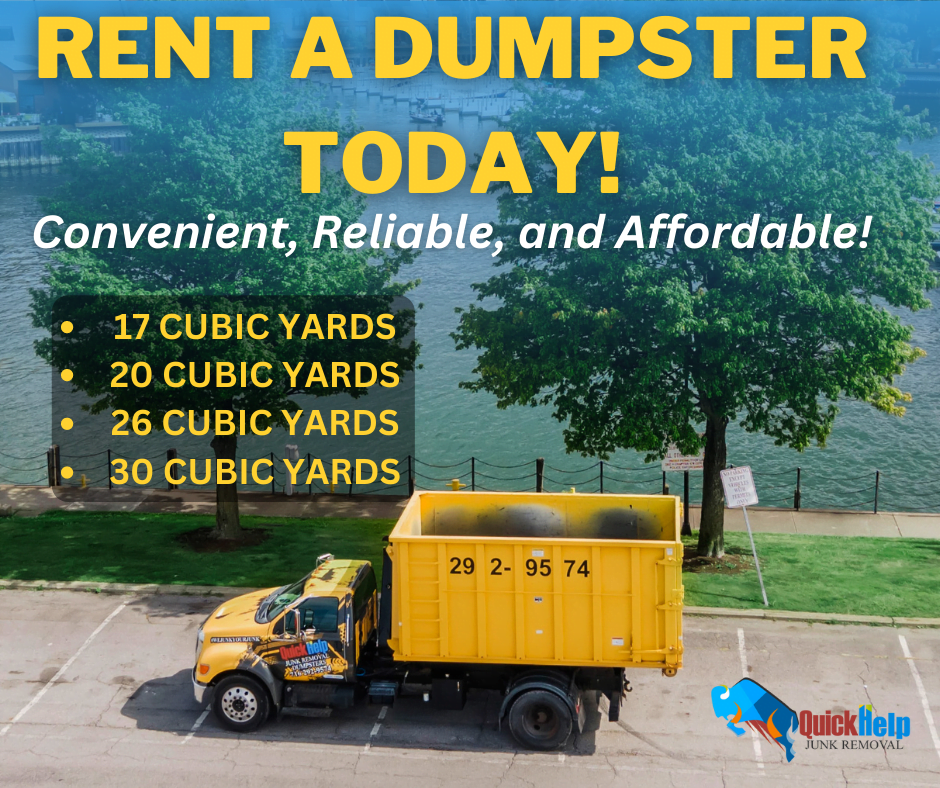 How to Rent a Dumpster for E-Waste Disposal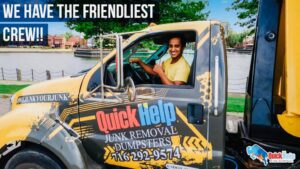 Renting a dumpster for e-waste disposal with Quick Help Junk Removal is a straightforward process. Simply contact them at (716) 292-9574/(833) 784-2547 and discuss your specific needs. Their knowledgeable staff will guide you in selecting the right dumpster size and arrange for delivery to your location. Once you have filled the dumpster with your e-waste, they will collect it and transport it to a certified recycling facility for proper disposal.
Commitment to Sustainability and Responsible E-Waste Disposal
Quick Help Junk Removal is dedicated to promoting sustainability and responsible e-waste disposal. They adhere to all local regulations and work with certified recycling facilities to ensure that e-waste is handled appropriately. By choosing their dumpster rental service, you contribute to a cleaner and safer environment.
Conclusion and Contact Information
In conclusion, proper e-waste disposal is essential to protect the environment and human health. Dumpster rental services, such as Quick Help Junk Removal, offer a convenient and responsible solution for managing electronic waste. By renting a dumpster for e-waste disposal, you can ensure that your old devices are safely transported and recycled. For more information or to schedule a dumpster rental, contact Quick Help Junk Removal today at (716) 292-9574/(833) 784-2547.