When it comes to hosting sporting events, concerts, or any large-scale gathering at a stadium, there's one thing that's often overlooked in the excitement: waste management. Whether it's food wrappers, beverage cups, or general trash, a significant amount of waste is generated during these events. That's where a dumpster rental and junk removal company can play a crucial role in keeping stadiums clean and functional.
In this article, we'll explore how dumpster rental services are essential for stadium concessions, ensuring that fans can enjoy their favorite snacks and drinks while maintaining a clean and hygienic environment.
The Challenge of Stadium Concessions
Stadium concessions are the lifeblood of any event. From hot dogs to popcorn, pretzels to nachos, fans come to stadiums expecting a wide array of delicious treats. However, this also means that there's a substantial amount of waste generated throughout the event. Without proper waste management, stadiums can quickly become unpleasant and unsanitary places.
The Importance of Efficient Waste Removal
Efficient waste removal is vital to maintain the fan experience. Overflowing trash cans or littered areas can not only deter fans from returning but can also pose environmental and health hazards. This is where a dumpster rental and junk removal company steps in, providing the necessary infrastructure to keep things tidy.
Dumpster Rentals: A Convenient Solution
Stadiums can't rely solely on traditional trash cans and recycling bins to handle the volume of waste generated during large events. Dumpster rentals offer a convenient solution that ensures waste is collected efficiently and without disruption to the fan experience.
Dumpsters come in various sizes, allowing stadium operators to choose the right one for their needs. Whether it's a small dumpster for a minor event or a larger one for a major concert, these rentals can be customized to fit specific requirements.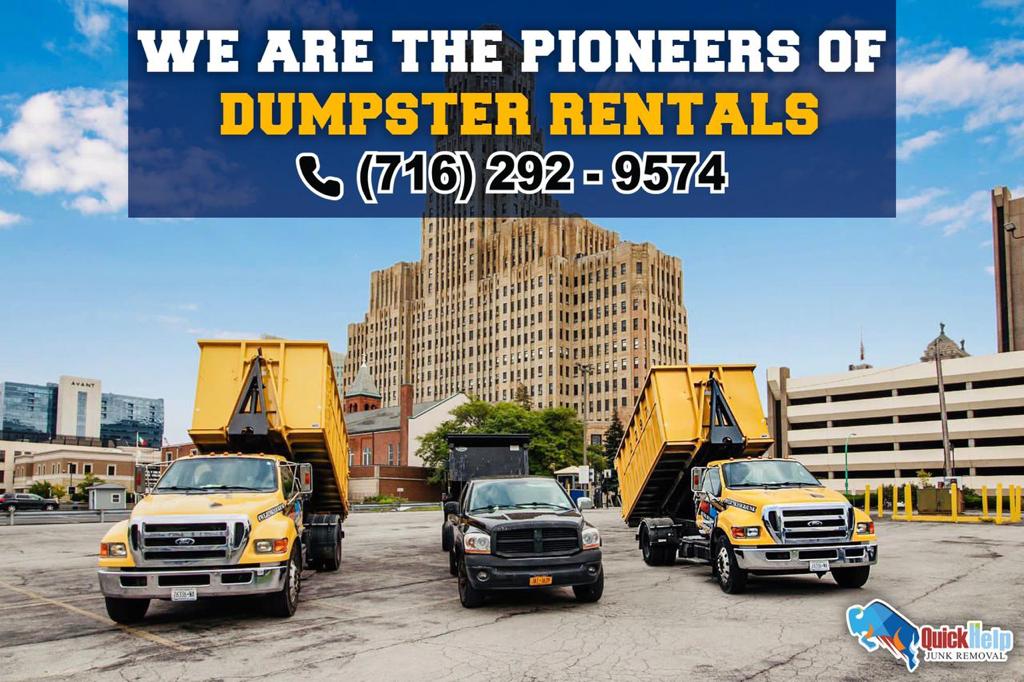 Waste Segregation and Recycling
Proper waste management isn't just about removing trash; it's also about recycling and reducing environmental impact. A reputable dumpster rental company will provide options for waste segregation, allowing stadiums to divert recyclables from landfills. This aligns with the growing concern for sustainability and eco-consciousness in today's world.
Timely Removal for a Seamless Experience
During an event, the last thing stadium operators want is for overflowing trash to disrupt the fan experience. Dumpster rental companies understand the importance of timely removal and can schedule pickups before, during, and after an event to ensure the stadium remains clean and functional.
Post-Event Cleanup
The work of a dumpster rental and junk removal company doesn't end when the event concludes. Post-event cleanup is just as critical to ensure that the stadium is left in pristine condition. This includes thorough cleaning, waste removal, and ensuring that all trash is properly disposed of or recycled.
Cost-Effective and Efficient
One might wonder if renting dumpsters and hiring a junk removal service is cost-effective. In reality, it's a smart investment. The costs associated with fines for inadequate waste management, potential damage to the stadium's reputation, and the logistical nightmare of dealing with trash outweigh the expense of hiring professionals.
Conclusion
In the world of stadium concessions, ensuring that fans can enjoy their favorite foods and drinks in a clean and pleasant environment is paramount. Dumpster rental and junk removal companies play a pivotal role in achieving this goal, offering cost-effective, efficient, and eco-conscious waste management solutions. So, the next time you attend a thrilling game or concert at a stadium, remember that there's more behind the scenes than meets the eye – a team of professionals dedicated to keeping the area clean and enjoyable for fans.