Home flipping is a thrilling, yet challenging, endeavor that can be incredibly rewarding. Whether you're a seasoned pro or just starting out in the world of real estate investment, one thing is certain: remodeling and renovation projects generate a significant amount of debris. Managing this waste efficiently is crucial not only for the success of your project but also for the environment and local regulations. In this article, we'll explore how dumpster rental can be a game-changer for home flippers, allowing them to dispose of remodeling debris in an organized and eco-friendly manner.
The Challenge of Remodeling Debris
Before delving into the benefits of dumpster rental for home flippers, it's essential to understand the scope of the debris challenge they face. When you're renovating a property, whether it's a minor facelift or a full-scale overhaul, you're bound to generate a substantial amount of waste. This waste can include everything from broken tiles and demolished walls to old appliances and discarded fixtures. Without proper disposal, this debris can quickly become a logistical nightmare.
The Benefits of Dumpster Rental
1. Efficient Debris Removal
One of the most significant advantages of renting a dumpster for your home flipping project is efficient debris removal. Dumpsters come in various sizes to suit your needs, and they provide a centralized location for all your waste. This makes it easy for your team to toss debris directly into the dumpster, reducing the time and effort required for cleanup.
2. Improved Safety
A cluttered worksite is a hazardous one. Debris scattered around the property can lead to accidents, injuries, and delays in your project timeline. Renting a dumpster ensures that all waste is contained, making your work environment safer for you and your team.
3. Environmental Responsibility
In today's eco-conscious world, responsible waste disposal is more critical than ever. Dumpster rental companies often have established relationships with recycling facilities and waste disposal sites. This means that a significant portion of your debris can be recycled or disposed of in an environmentally friendly manner, reducing your project's carbon footprint.
4. Compliance with Local Regulations
Dumpster rental services are well-versed in local regulations governing waste disposal. They can help you navigate permits and ensure that your project remains compliant. This can save you from costly fines and legal headaches down the road.
Choosing the Right Dumpster
Selecting the right dumpster for your home flipping project is crucial. Here are some factors to consider:
1. Size Matters
The size of the dumpster you need depends on the scale of your renovation. Smaller dumpsters (typically 10-15 cubic yards) are suitable for smaller projects, while larger ones (20-40 cubic yards) are ideal for major overhauls.
2. Rental Period
Determine how long you'll need the dumpster. Most companies offer flexible rental periods to accommodate different project timelines.
3. Location
Consider where the dumpster will be placed. It should be easily accessible for your team but not obstructive to neighbors or traffic.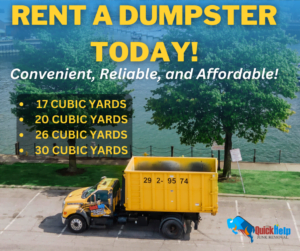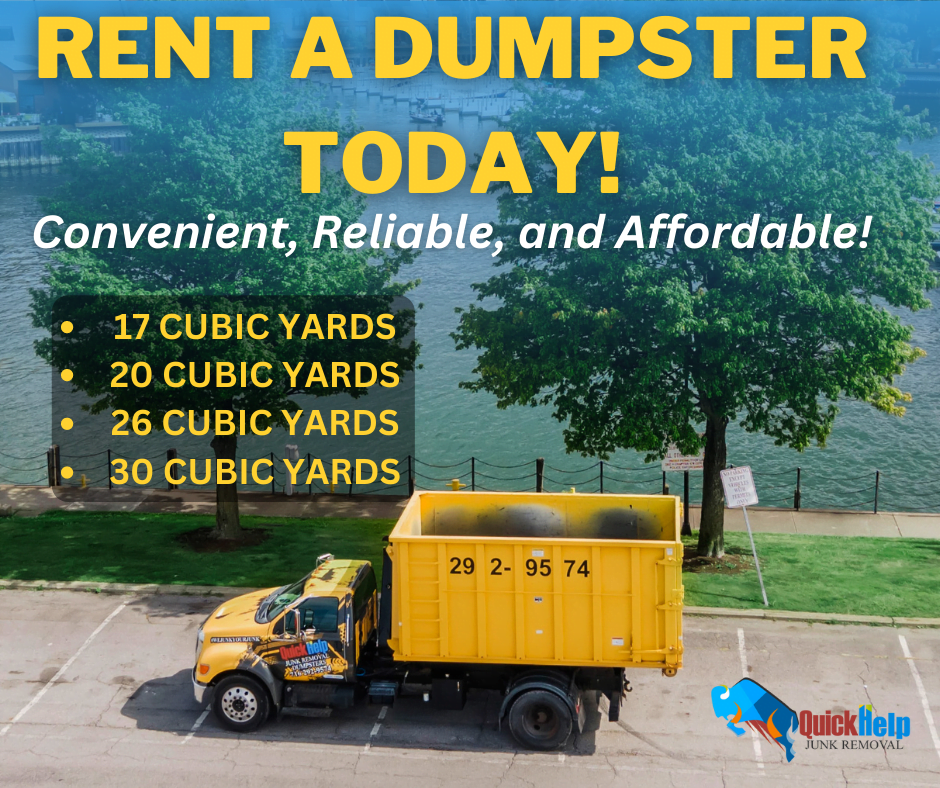 Managing the Dumpster Rental Process
Once you've chosen the right dumpster for your home flipping project, it's essential to manage the rental process efficiently:
1. Schedule in Advance
Book your dumpster well in advance to ensure availability, especially during peak remodeling seasons.
2. Communicate with Your Team
Ensure that your team understands the proper use of the dumpster and what can and cannot be disposed of in it.
3. Regular Monitoring
Keep an eye on the fill level of the dumpster. If it's nearing capacity, contact the rental company for timely removal and replacement.
Conclusion
In the world of home flipping, efficient management of remodeling debris is a must. Dumpster rental provides a comprehensive solution that streamlines the cleanup process, enhances safety, and promotes environmental responsibility. By choosing the right dumpster and managing the rental process effectively, you can ensure that your remodeling project runs smoothly, on time, and within budget. So, the next time you embark on a home flipping adventure, consider the benefits of dumpster rental – it might just be the key to your success.