In the modern age, our lives are filled with material possessions, and over time, clutter can accumulate, leaving us with a sense of overwhelm. Whether it's in our homes, offices, or businesses, the presence of junk can have a negative impact on our productivity, mental well-being, and overall quality of life. That's where the art of junk removal comes into play, offering a transformative solution to turn chaos into order and create clean, organized spaces. In this article, we will explore the essential aspects of junk removal and how it can help you reclaim your space.
Understanding the Importance of Junk Removal:
Junk removal goes beyond mere tidiness; it is a process that contributes to both physical and mental well-being. Cluttered spaces can cause stress, anxiety, and even pose safety hazards. Removing unwanted items not only creates a clean environment but also frees up valuable space for more important purposes.
Choosing the Right Junk Removal Company:
When embarking on the journey of decluttering, it's crucial to partner with a professional junk removal company. Look for a reputable service provider that offers comprehensive solutions, including dumpster rental, junk hauling, and environmentally responsible disposal. Consider factors such as experience, customer reviews, and their commitment to sustainability.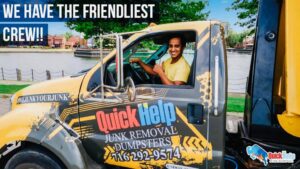 Assessing Your Junk Removal Needs:
Before scheduling a junk removal service, take the time to evaluate your needs. Determine the type and volume of items you wish to remove, categorize them into different groups (e.g., recyclables, donations, trash), and make note of any specific requirements you may have. This will help the junk removal company provide tailored solutions and ensure a smooth process.
Dumpster Rental: A Convenient Solution:
For larger projects or ongoing decluttering efforts, dumpster rental can be a game-changer. Renting a dumpster provides a centralized disposal solution, allowing you to efficiently discard items at your own pace. Choose an appropriately sized dumpster and inquire about any local regulations or permits necessary for placement.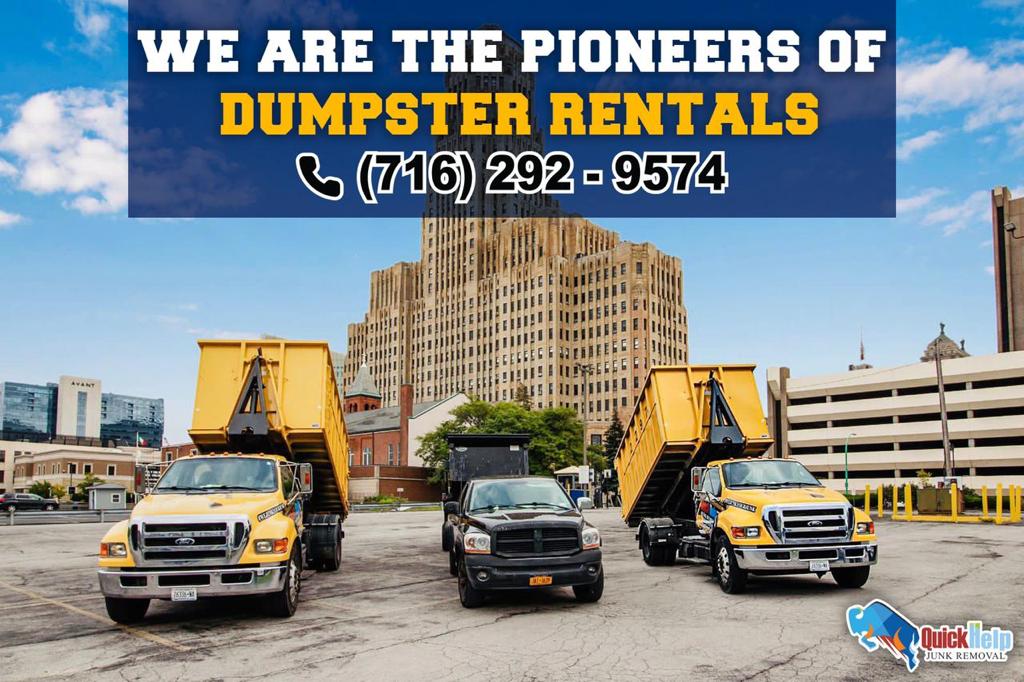 The Process of Junk Removal:
Once you've partnered with a junk removal company, the process typically involves scheduling a pickup or delivery of a rented dumpster. Professional junk haulers will handle the heavy lifting, ensuring items are safely removed from your premises. They will then transport the junk to appropriate facilities for disposal, recycling, or donation, as per your preferences.
Environmental Responsibility:
Sustainable junk removal practices are becoming increasingly important. Opt for a company that prioritizes eco-friendly disposal methods, such as recycling and donation. Ask about their commitment to reducing landfill waste and inquire about any certifications or affiliations they have with environmental organizations.
Aftercare and Organization:
Once the junk is removed and your space is clutter-free, it's time to embrace the art of organization. Take advantage of your newfound clean space by implementing storage solutions, decluttering habits, and efficient organizational systems. This will help maintain a clutter-free environment and prevent future accumulation of junk.
The art of junk removal is more than just a service; it's a transformative process that can revitalize your living or working space. By choosing the right junk removal company, understanding your needs, and embracing sustainable practices, you can turn clutter into clean space. Take the first step towards a more organized life and unlock the potential of your surroundings. Remember, a clean and clutter-free environment can have a positive impact on your overall well-being.