Do-it-yourself (DIY) projects can provide great satisfaction—especially when you successfully manage to complete your project without any help. However, for certain jobs, such as junk removal and dumpster rental services, undertaking the task yourself can result in risks that might severely impact you down the road. Don't let junk fill up your precious property or make it a health hazard – read on to learn more about the hidden dangers of DIY junk removal and why renting a professional dumpster may be best.
An introduction to the hidden dangers of DIY junk removal
In recent years, the trend of doing-it-yourself (DIY) has taken many households by storm. Everything from painting and decorating to gardening and even removing junk is seen as something people can do themselves, without the need for professional help. While some DIY projects may seem easy and fun, there are hidden dangers that come with trying to remove your junk by yourself. This may involve heavy lifting, the possibility of injury or even the spread of harmful bacteria and diseases. It's important to understand the risks of DIY junk removal and proceed with caution to avoid any unnecessary harm or danger.
The importance of safety when handling heavy items or hazardous materials
Safety should always come first, and this is especially true when dealing with heavy items or hazardous materials. Many jobs require employees to handle materials that could potentially cause harm if not handled properly. It is crucial to follow all safety guidelines and protocols to protect both yourself and those around you. Taking the time to thoroughly understand the risks associated with these materials and ensuring that you have the necessary safety gear and equipment can make all the difference. It may seem like an inconvenience to take extra precautions, but it is always better to be safe than sorry. Remember, accidents can happen in the blink of an eye, so make safety your top priority when handling heavy items or hazardous materials.
How renting a dumpster can help reduce the risk of injury, property damage, and environmental contamination from DIY junk removal efforts
When it comes to DIY junk removal, many people underestimate the risks associated with hauling and disposing of large quantities of waste. However, renting a dumpster can greatly reduce the risk of injury, property damage, and environmental contamination. With a dumpster, you can safely and easily dispose of all your junk in one place, without having to load and unload heavy items multiple times. Plus, dumpsters are designed with environmental protection in mind, ensuring that your waste is disposed of properly and legally. So, if you're thinking about tackling a DIY cleanout, consider renting a dumpster to keep yourself, your property, and the environment safe.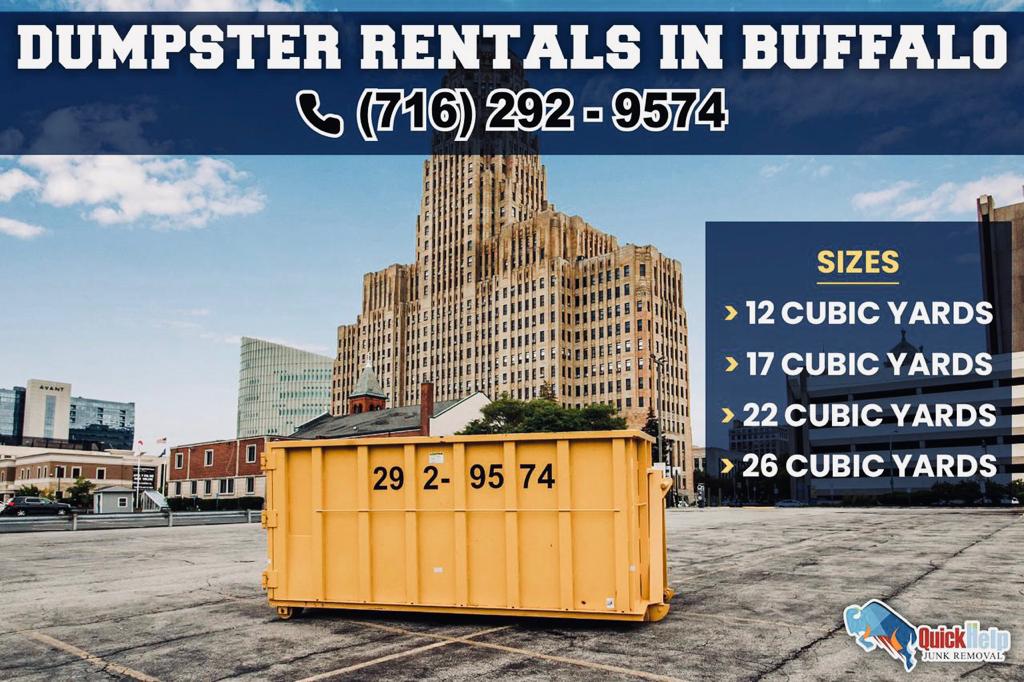 Tips on how to find a reliable and affordable dumpster rental service
When it comes to finding a dumpster rental service that is both reliable and affordable, there are a few key things to keep in mind. First, do your research. Take the time to read reviews and compare prices from different companies so that you can make an informed decision. Second, make sure to ask for a detailed breakdown of any additional fees, such as delivery or disposal charges, to avoid any surprises. Lastly, don't be afraid to negotiate. Many companies are willing to work with you to find a solution that fits your budget and needs. By following these tips, you can find a dumpster rental service that will make your cleanup project a breeze.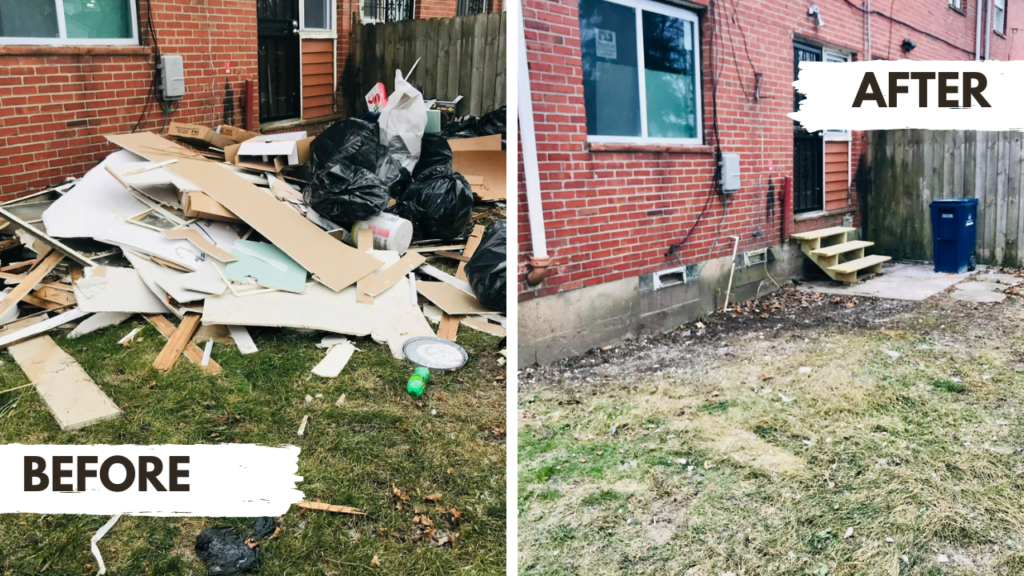 The impact of DIY junk removal on your local environment
As more and more people take on the task of junk removal themselves, it's important to consider the impact this DIY approach can have on your local environment. While it may seem like a quick and easy solution to simply load up your car and take your unwanted belongings to the nearest landfill, there are a few things to keep in mind. Many of these items may not be suitable for disposal in a landfill and may actually contribute to environmental pollution. Additionally, improperly disposing of hazardous materials like paints or chemicals can have serious long-term consequences for the health and safety of your community. By taking the time to source responsible disposal methods or seeking out professional help, you can not only reduce your impact on the environment, but also make a positive contribution to your local community.
Understanding the different types of waste disposal services available and what they include
Waste disposal services are vital for safeguarding the environment and promoting sustainable living. There are various types of these services available today, and they differ in terms of what they include and how they are executed. For instance, curbside garbage pickup is one of the most common types of waste disposal service that many households and businesses rely on. These services often include weekly or biweekly garbage collection, but they may also provide recycling or composting options. On the other hand, hazardous waste disposal services are specialized and only cater to hazardous waste items that are deemed dangerous to dispose of through regular means. Understanding the different types of waste disposal services available can help you choose the right provider that fits your needs and ensure that your waste is disposed of properly.
In conclusion, hauling away junk can be dangerous and hazardous to your health. Fortunately, dumpster rental services offer safety and convenience, allowing you to dispose of even large items or hazardous materials quickly and easily. Whether you're performing a home renovation project or simply getting rid of outdated furniture and appliances, using a reliable dumpster rental service is an efficient way to keep both yourself and your local environment safe. With their competitive pricing, eco-friendly solutions, and diverse collection of disposal methods ranging from curbside pickup to dropoff services, these companies are committed to providing quality junk removal solutions with excellent customer service. From finding the perfect provider for your specific needs to collecting hard-to-get rid of waste, dumpster rentals make junk removal stress-free and hassle-free—allowing you peace of mind in knowing that the job will get done correctly.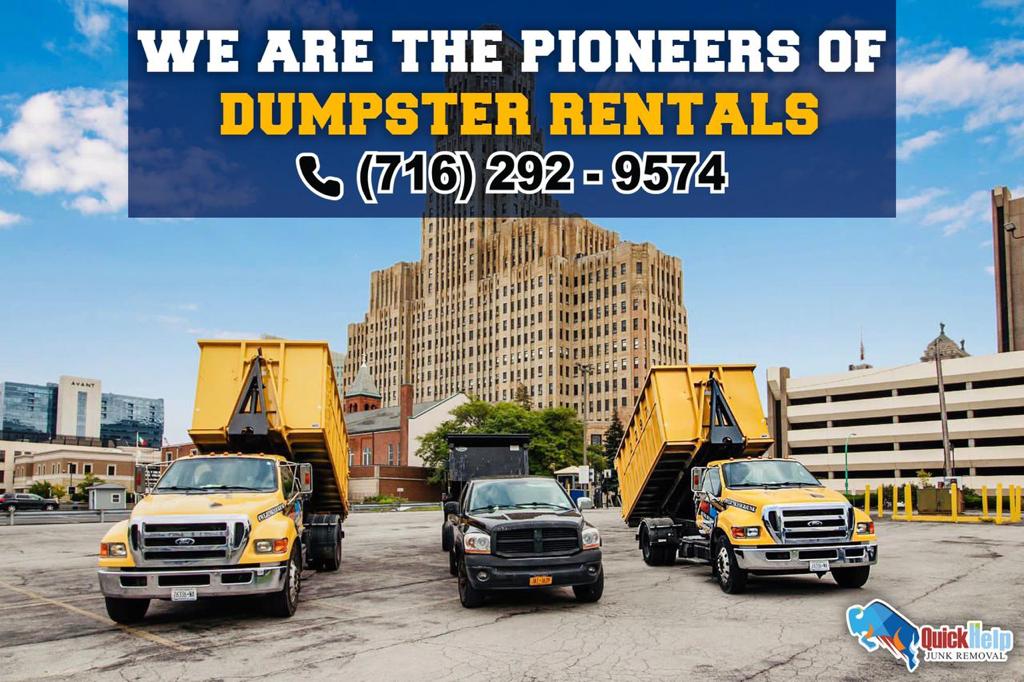 If you're in need of junk removal or dumpster rental services, don't hesitate to give us a call or visit our website. We offer competitive pricing, exceptional customer service, and fast, reliable service. Let us help you get rid of your unwanted items and reclaim your space today!